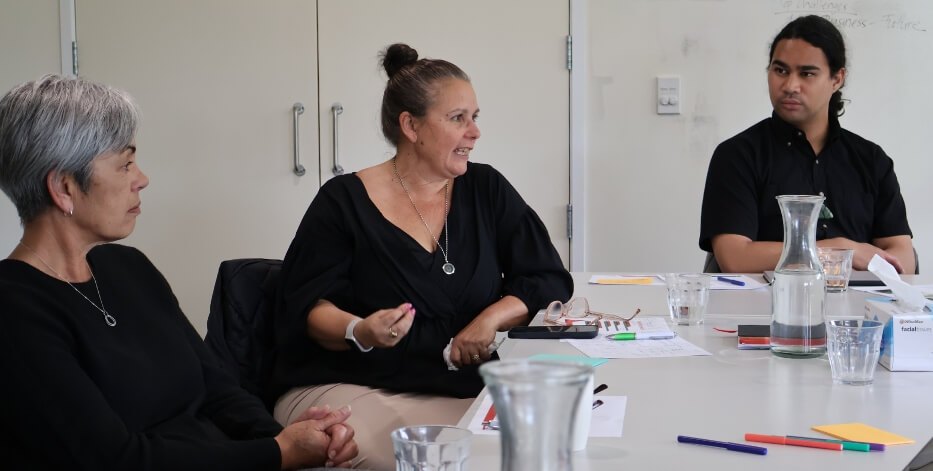 Keeping pace with employment needs in 2022-2023
Workwise is pleased to share our results for the financial year ending June 2023, including a reflection on the year that has passed and our hopes for the future.
---
Workwise is pleased to share our results for the past financial year, highlighting the achievements of the 2,500 people we've supported on their employment journey between July 2022 and June 2023.
Workwise supports people facing personal or health challenges to find and keep a job. Our service is based on a holistic approach, because we know that having good work can play a crucial role in helping people to live happy, healthy lives.
"Our purpose is to make an impact that matters. We do this by creating work connections to support people to live their dreams. That's an important responsibility—and a great opportunity to make a difference in Aotearoa," explains Warren Elwin, chief executive.
Over the past year, we have seen integration with community mental health teams develop. We have worked to engage with those we serve including Māori, Pacific, young people and people's whānau and wider supports.
Working together, we see the impact of employment support and the wellbeing that it can bring.
Despite the ongoing impacts of COVID-19, it has been a good year for people we support to find work or start training. This can be seen in the high number of jobs (and other placements) that were secured. Work, training and other placements increased by 10% to 1,284 in 2023.
The data shows that people using our services are youthful and that 66% of them are under 40 years of age.
Half of the jobs secured by people were for full-time work (more than 30 hours per week). For employers, this can be of huge benefit to their business.
Increasing access to our services and seeing employment outcomes for Māori is a priority for us. Overall we have seen a good proportion of Māori receiving employment support and securing jobs, with a slight increase from 2022. In some regions, these results could be better and there is more work to do.
We think employment support is key to a contemporary mental health system – we want to see everyone who uses mental health services getting the right support at the right time with their employment needs.
"Future services must aspire to deliver work-focused healthcare, including having employment consultants within mental health and other support teams," says Warren.