We know everyone has skills, talent and potential
Are you looking for support to return to work, or find a job? We'd love to talk about your employment goals.
We're always happy to help
The ways we are funded means there are some criteria that apply to access our services – but if we are unable to assist you, we may be able to suggest other options for your employment support. We currently provide employment support services in the following locations: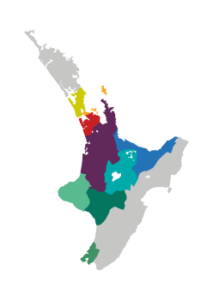 Workwise also accepts referrals from community mental health providers, GPs, Work and Income, and other support service providers and agencies. Please visit our Referrers page.
If you want more information, or have questions about filling in the form below, please get in touch.
Use the form to get started
To make an enquiry about employment support for yourself, or on someone's behalf, please fill in the employment support enquiry form below and we'll be in touch.
You can also contact us by text, call our freephone number, or email.
Employment support enquiry form